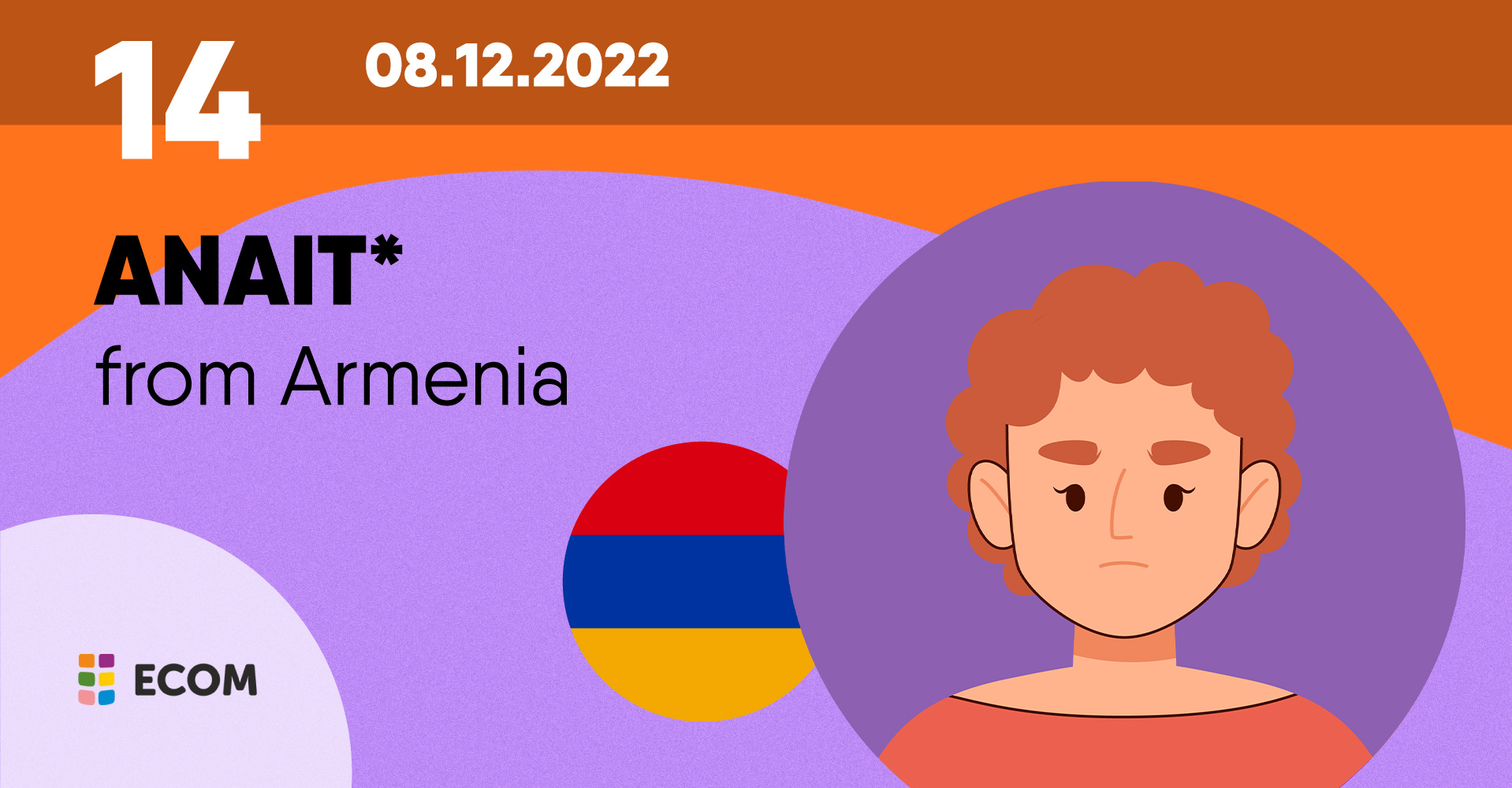 According to surveys conducted in recent years, every fourth woman in Armenia has been subjected to violence*. Studies** show depressing statistics – 43.3% of women who experienced physical or sexual violence from a partner did not tell anyone about it. 23.5% of abused women have ever left home, but 63% of them returned to their husbands or partners. And the remaining 76.5% of women who have been subjected to physical or sexual violence continue to live with the offender and never even left him.
The situation is aggravated by the high level of homophobia and transphobia in the country. There is a social and institutional homophobia that significantly affects the lives of trans women and the entire community. Victims of gender-based violence and hate crimes are afraid to contact the police or do not trust law enforcement agencies. Of course, there are human rights organizations and initiatives (including ECOM – the Eurasian Coalition on Health, Rights, Gender and Sexual Diversity) that provide legal support and assistance, but this assistance is also not enough for the entire community.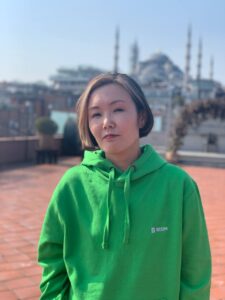 "In theory, the Constitution should protect all citizens, but in practice, there are no effective preventive mechanisms for trans* women in Armenia, such as a ban on discrimination based on sexual orientation and gender identity." – says Elvira Tilek, Human Rights Specialist, ECOM. "The situations that come to us show that trans women are extremely vulnerable to violence and it can happen at any moment. They are harassed, threatened, arrested for no reason. There is no guarantee that when she goes out into the street, a woman will not run into an offender."
A similar incident happened this summer: a trans* woman, Anahit (not her real name), was returning to her home at night. On one of the streets of the city of Vanadzor, a group of strangers, consisting of 4-5 people, approached her․ Anahit told them that she was a trans* woman, thinking that they would stay away from her, but after that the opposite happened – they tried to attack her. The victim tried to escape in the car, but the persecutors found her there and severely beat her. And when the trans* woman tried to call the police, the rapists took away her mobile phone, threw it away and continued to beat the victim. Police officers, having heard voices on the phone, immediately left for the scene. Seeing law enforcement vehicles, these people left the victim with serious bodily injuries and immediately left.
However, the offenses did not end there – the victim reported that the police officers also mocked her before taking her to the police station. After filing a complaint about the crime in the Bazum police department of Vanadzor, the victim returned home, where her health deteriorated sharply. With the support of a lawyer from the New Generation NGO, an ambulance was called. The doctors took Anahit to the Vanadzor Medical Center and provided appropriate medical assistance.
According to Elvira, a criminal case has now been initiated, and it is at the stage of preliminary investigation. The client was provided with legal advice, with her constantly maintained contact. "As you can see, like this, step by step, we are trying to help our clients. However, it is worth understanding that the situation will change for the better not only with the maximum involvement of activists and human rights defenders, but with the advent of understanding, support and respect for all women from state structures and society. The country must protect rights regardless of sexual orientation and gender identity!"
* and ** – studies were conducted on cis-women (biological sex and gender identity are the same).